Login notifications are a great way to encourage app users to either sign in or sign up for a user account. User accounts connect with Tithely people, allowing a user to update their information and keep data all in one place.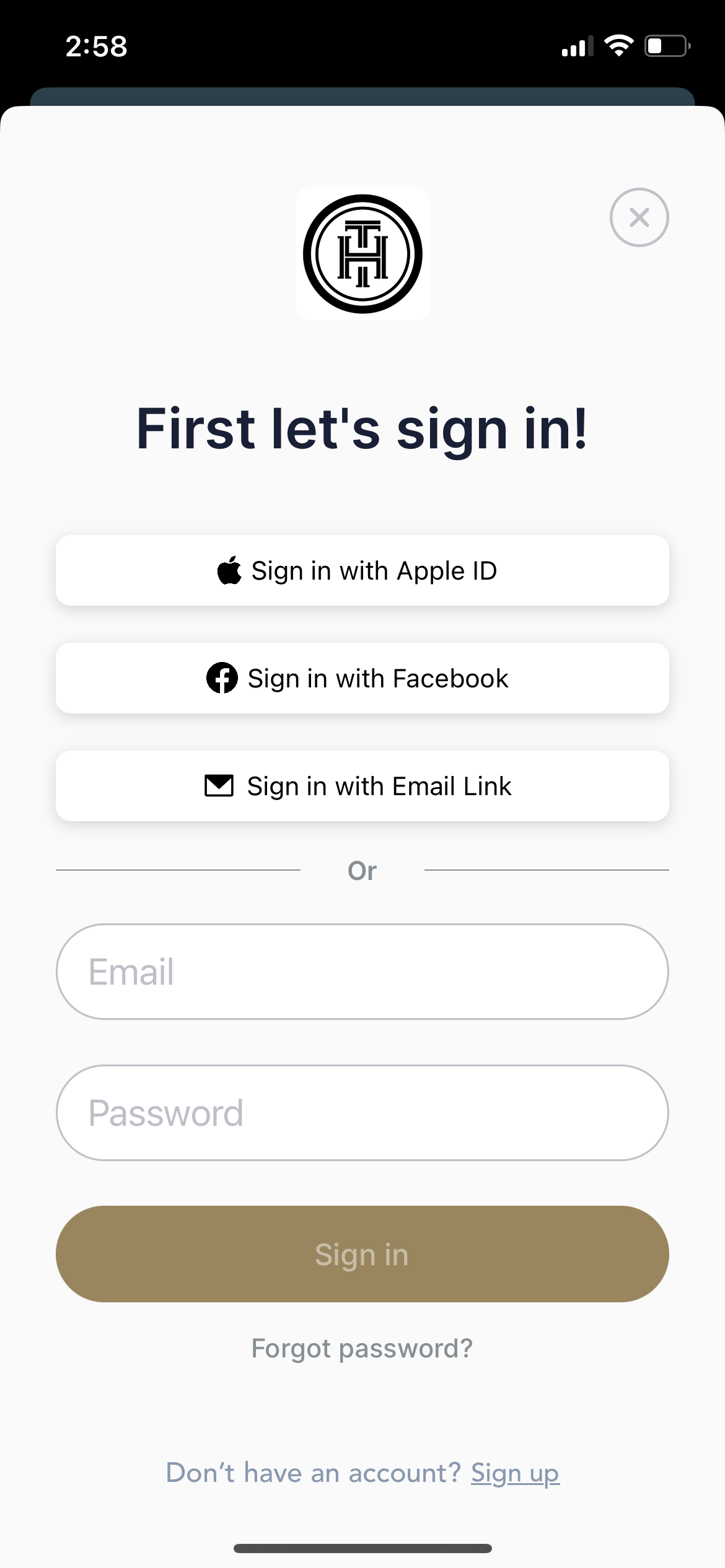 Login notifications, like the one above, will appear when a user first launches your custom church app.
Tithely Tip
Turning off your login notification will not remove the ability for users to log into their account from the church app.
Turn-off / Turn-on Login Notification
Log into your Tithely admin account.
Select Apps.
Select Home.
Select Miscellaneous.

Locate the Show onboarding options option.
Select Yes or No.
Select Save.