A well-designed and user-friendly giving page on your church website can serve as a magnet for generosity, making it easy and convenient for supporters to contribute to your vision.
To help you create an effective giving page, we've compiled a list of churches that have successfully integrated online giving into their websites using Tithely. Keep an eye out for how these churches have used creativity and attention to detail to make online giving seamless and enjoyable. With these examples as inspiration, you can improve your own church's giving page and create a better giving experience for your supporters.
Prominent call-to-action button: The large yellow "Give Now" button at the top of the website makes it super easy to click and give. You can't miss it, but it also doesn't distract from the site's beautiful design.

Engaging stories: Their giving page tells a story, and not only tells the donor how they can give, but why they should give and how it will impact the Kingdom.
Why we love it:
Clean and simple design: Great use of branding colors for a cohesive feel
Providing giving options: It's easy for website visitors to see all of the ways they can support the church's mission through online giving, text giving, in-person, mail, and the mobile app
Responsive design: The website is mobile-friendly and online giving is easy to access and use on a smartphone or tablet.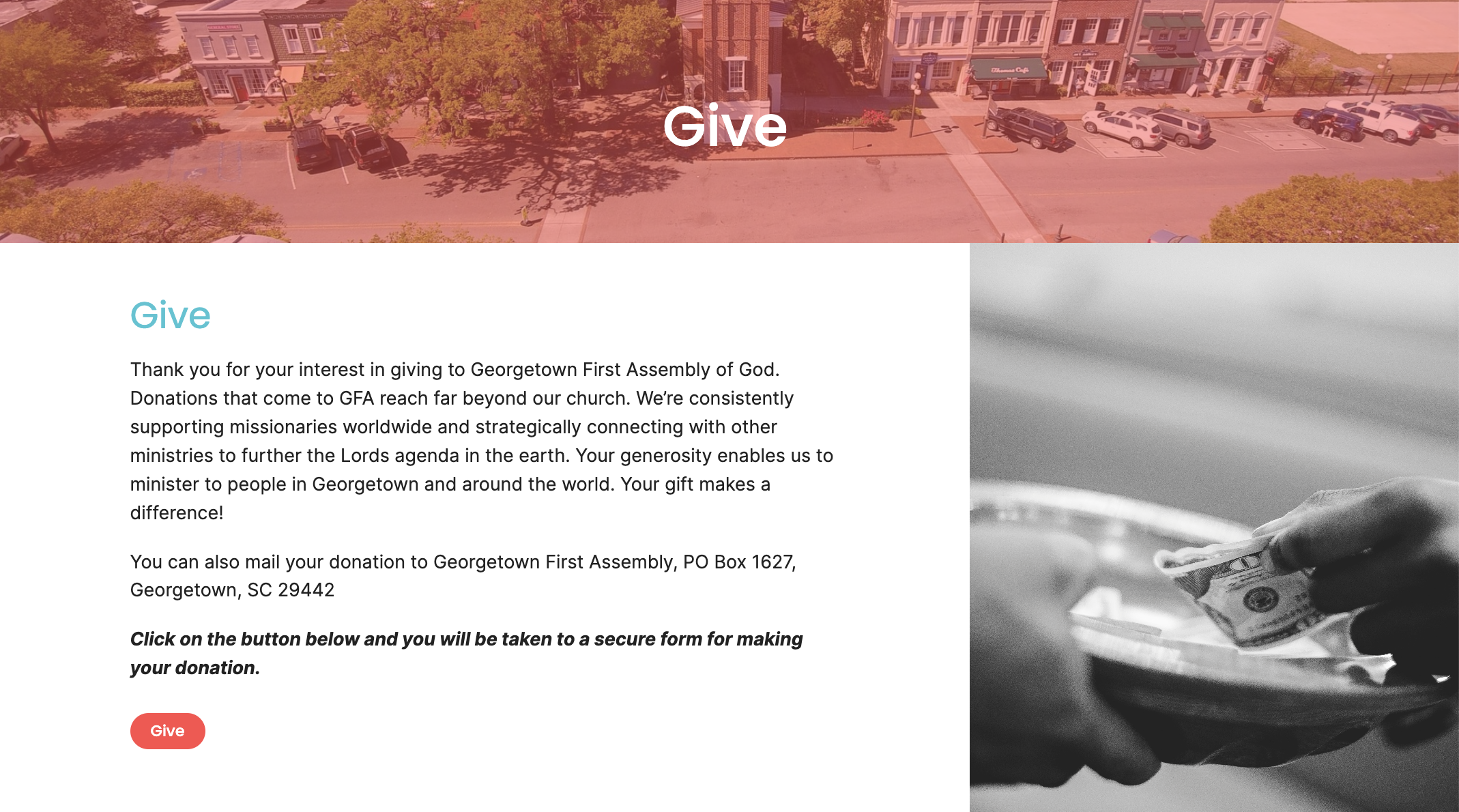 Why we love it:
Clean and simple design: The website uses a clean and simple design that's easy to navigate, with a clear focus on online giving to avoid clutter and confusion.
Prominent call-to-action button: The online giving button or form is easily visible on the homepage, using a prominent color and clear text to encourage visitors to donate.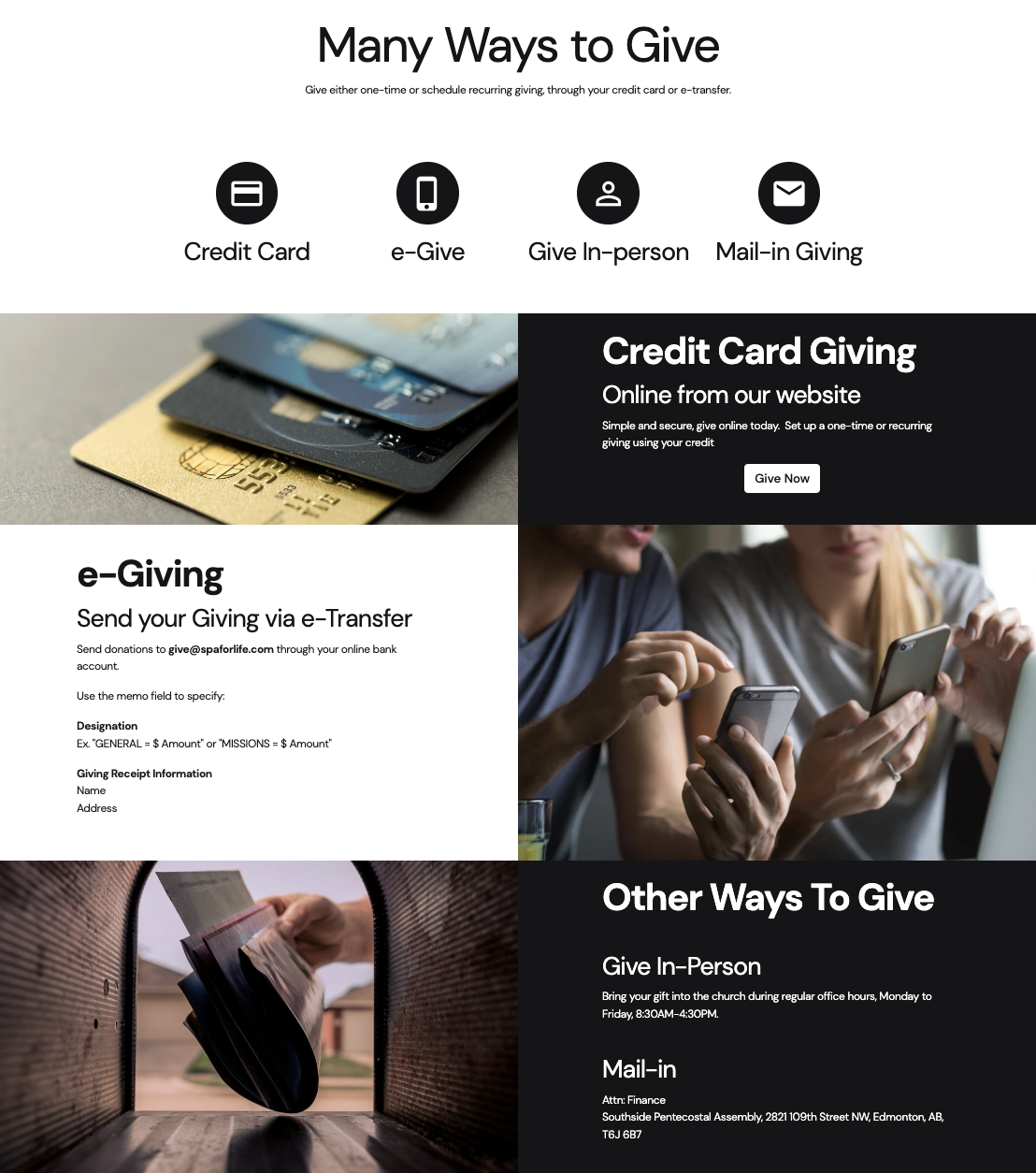 Why we love it:
Design: Great use of space, images, and cohesive branding
Simplicity: Easily and quickly communicates all the ways someone can support the church
Why we love it:
Clear messaging: The website uses clear and concise language to explain why donations are important and how they will be used to support the church's mission.