From time to time, you may want your site to be "offline" while you make edits. Tithely Sites offers a Maintenance Mode feature to notify the public that your site is being worked on.
How to Turn on Maintenance Mode for Your Site
Log into your Tithely Site.
Select Admin from the top right corner of the screen.
Choose the Settings option from the drop-down menu.
Select the Maintenance Mode option on the left of the screen and toggle the button to "on".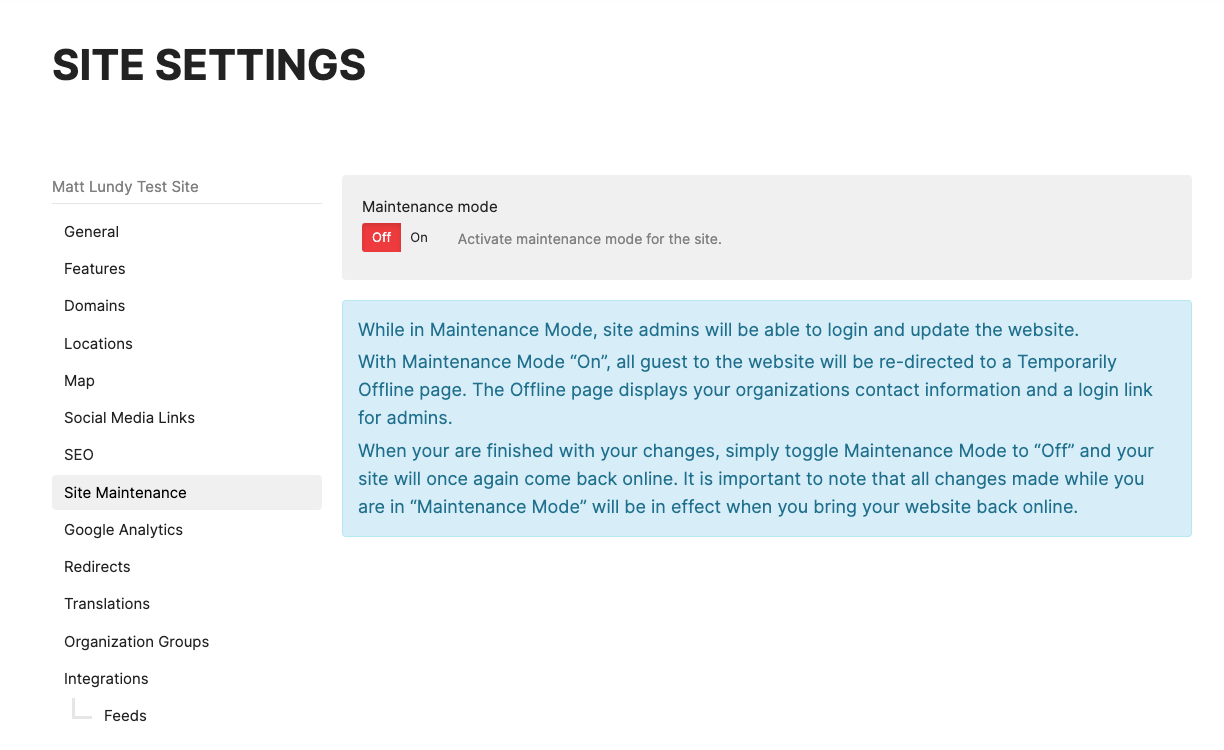 While in Maintenance Mode, site admins will be able to login and update the website. With Maintenance Mode "On", all guests to the website will be re-directed to a Temporarily Offline page. The Offline page displays your organization's contact information and a login link for admins.