Early Access for the Apps Layout Editor: When you log into your App dashboard you will see the Early Access announcement in the Banner at the top of the page. Click the Join Now button to get access!
The most used layout in the Church App is the home screen. Churches can now update their app home screen quickly and easily without needing to schedule those edits with the Tithely team.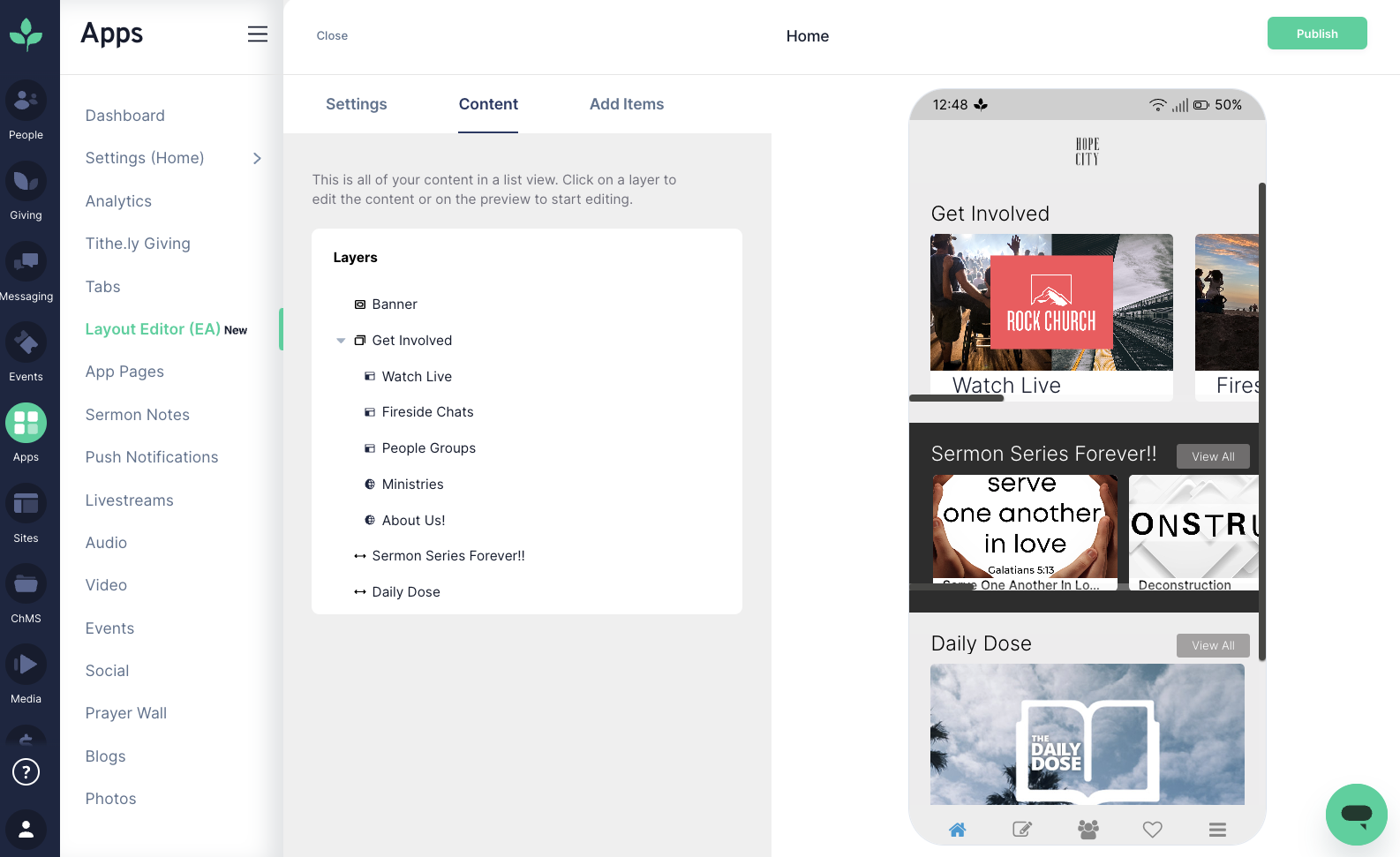 You can update your existing layout or create and publish a new layout for your home screen.
When editing your home screen, you can:
Change out pictures
Add new areas/tiles to the layout
Drag tiles around in the home screen to rearrange them
Create a new layout that is connected to your current home screen to add more content
Check out these short videos to help get you started!
Layout Editor - Getting Started
Layout Editor - 3 Easy Edits to Your Home Layout
Layout Editor - Content Overview
Layout Editor - Settings Overview
Layout Editor - Making a New Layout for Your Home Screen