Logging into the Giving Form is a seamless, simple process that provides a user-friendly experience, guiding you through the flow effortlessly. Even if you need to create a new account, the form will lead you through the Account Creation process without starting over.
Getting Started
To begin the Login Flow or Account Creation flow, locate the buttons in the top-right corner of the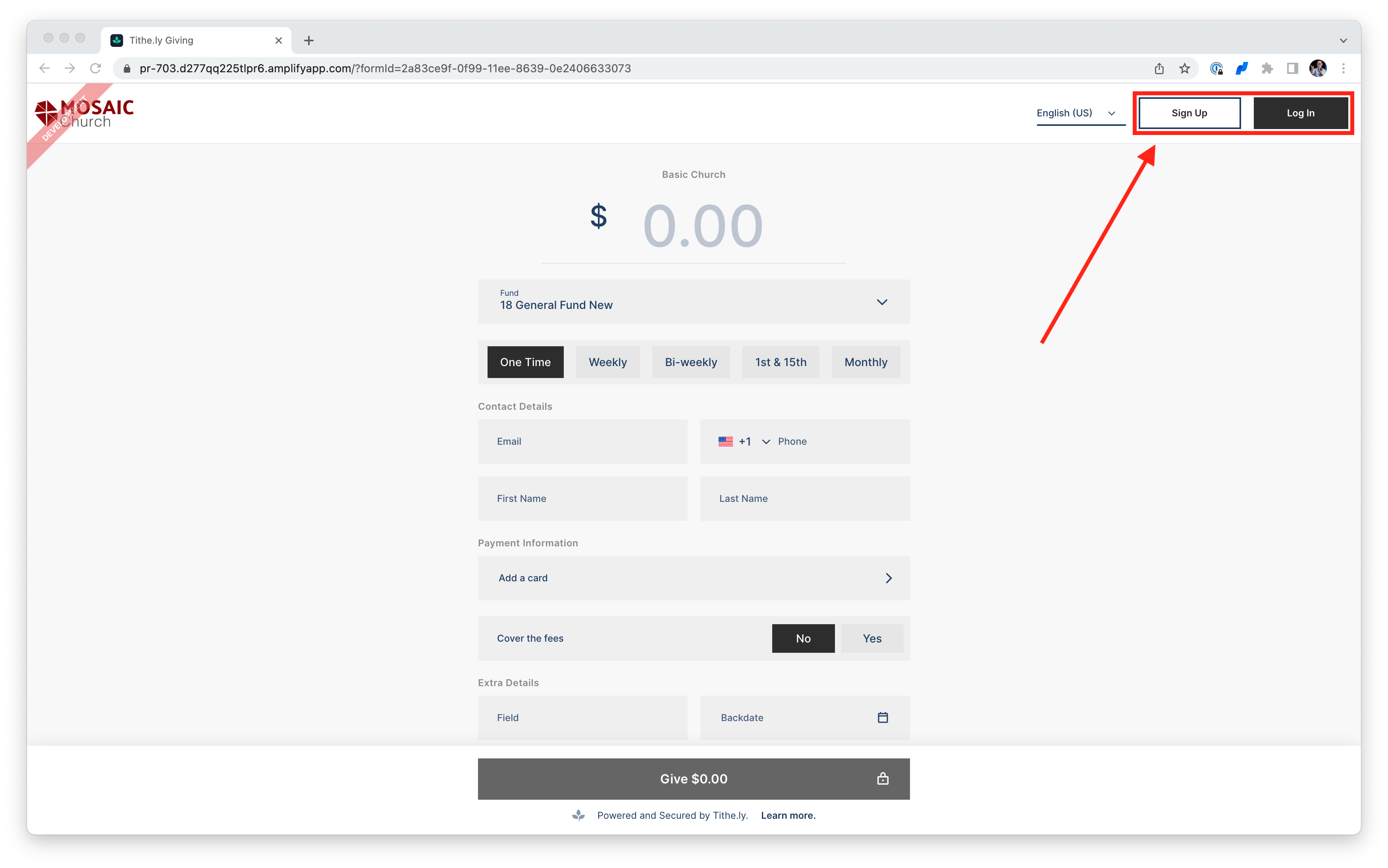 Sign Up and Log In:
Both the Sign Up and Log In buttons lead to similar flows, giving you options to choose from:
Phone Number: Use your phone number for Signing Up or Logging In. If you are signing up, using your phone number is recommended as it simplifies future logins.
Email Link: Log in or sign up using an email sent to the email address you enter.
Google or Apple: Log in using your Google or Apple accounts for a convenient sign-in experience.
Email / Password Combination: Sign in or create an account using an Email / Password combination. Note that the email used for Sign Up will be used for sending tax statements, so ensure to use a valid email address.
Account Creation:
Select Sign Up.
Fill in First Name & Last Name.
Create a four digit Pin.
Confirm your four digit Pin.
Enter your Phone Number.
Select Send Verification Message.
Logged In
Once successfully logged in, you will see your church's Giving Form with your profile icon in the top-right corner, indicating that you are now logged in.